Lodi Installs PTO Driven Air Compressor With Hydraulics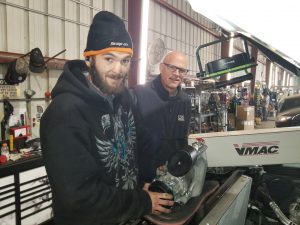 Lodi Truck and Equipment is a truck and equipment dealership located in West Sacramento, California. Lodi has been in business for over thirty years, earning a reputation for providing high-quality and customized mechanics trucks. Spencer Hinson is Lodi's owner and GM, having purchased the business in 2002. Before owning Lodi, Spencer spent 15 years with PACCAR in various management roles including truck production and finance. He was on the National Truck Equipment Association (NTEA) board of trustees as Distributor Trustee, serving three years from 2006 – 2009, and from 2009-2010 served as Executive Committee Member. With this background and proven reputation, it's clear that Spencer knows the service truck and equipment industry.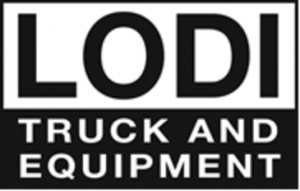 So, when it comes to choosing vendors and suppliers to work with, Spencer only chooses the best to recommend to his customers. For air compressors, one of the manufacturers that Spencer doesn't hesitate to recommend to his customers is VMAC. "VMAC has been a great partner," says Spencer. "Their air compressors and multi-power systems are well-engineered and well-supported from sales, to installation, to after-sale support. When new products are released, VMAC takes the time to help us understand the benefits of the product and help us with initial installations."
This strong partnership brought an exciting opportunity to Spencer and Lodi in late 2017, when they were one of the first VMAC dealers to hear about the upcoming VMAC DTM70-H, a direct transmission mounted air compressor with hydraulic pump. It was not long after first hearing about the VMAC DTM70-H from his VMAC National Sales Representative, Tim Parks, that Spencer was approached by Phil Fanelli to build his latest Ford F550 truck with hydraulic crane and rotary screw air compressor. Spencer knew Phil's new truck build would be the perfect fit for this underdeck air compressor with hydraulic pump, due to the weight restrictions and concerns Phil had with the F550.
Learn more about how Phil Fanelli saved over 500 lbs on his new truck.
Spencer recommended the DTM70-H to Phil, as this underdeck air compressor is the best choice for customers who are concerned with weight on their service truck, and who also need compressed air and hydraulic power at the same time. "Compared to a typical above deck rotary screw air compressor, the DTM70-H weighs less, delivers superior air performance, and is within the same price range." There are other benefits that Spencer knows his customers will appreciate: "The install process with the DTM70-H was very straight forward, saving us a lot of installation time on the DTM70-H compared to the UNDERHOOD™ 70," says Spencer. In fact, the DTM70-H installs about 30% faster than other underdeck or UNDERHOOD™ systems. Unlike other underdeck PTO driven air compressors, the VMAC DTM70-H also does not require any modifications to the Ford transfer case, and no drive shafts are required which can cause alignment issues.
Overall, Spencer's expert recommendation has benefited Phil Fanelli in three main areas: weight savings, air supply, and reliable performance in extreme heat, as outlined in the article PTO Driven Air Compressor Saves Fanelli Weight On The Truck & Time On The Job Site.
Phil has now had his new Ford F550 with the VMAC DTM70-H underdeck air compressor for close to a year, and it's been a great success. "Any customer who runs a 19,500 lbs GVW truck like a Ford F550 can benefit from the VMAC DTM70-H," says Spencer. "Anything we can do to take weight out of the build, but retain the functionality is a benefit. In Phil Fanelli's case, we saved 500 lbs, and we were even able to install an extra tool cabinet on the truck." Spencer also notes that customers who want more air performance without a significantly larger investment can benefit from a VMAC rotary screw air compressor.
With Spencer Hinson and the team at Lodi Truck and Equipment's expert knowledge and technical expertise, it's easy to see why their customers are fiercely loyal. "We have an extremely high percentage of repeat business; we've been building trucks for some customers for over thirty years," says Spencer.
Lodi Truck and Equipment, located at 724 Harbor Blvd, West Sacramento, CA, has been an NTEA Distributor Member since 1985.