6 Reasons OEMs Choose VMAC Air Compressors & Air Ends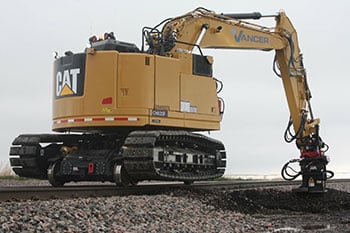 VMAC air compressor systems, including the rotary screw air-end component, are known globally for their performance and reliability. VMAC rotary screw compressor systems are custom-built to suit various applications and are proven to work in the world's harshest climates. Here are the top 6 reasons distributors for OEMs, including Caterpillar, Cummins, Ford, John Deere, Kubota, and Lincoln Electric, use VMAC air-ends as their custom rotary screw air compressor solution.
1. 100% Duty Cycle
VMAC manufactures custom OEM rotary screw air compressors that operate at 100% duty cycle, which means the supply of air is continuous. By contrast, reciprocating air compressors are often designed for just 25% duty cycle. With a rotary screw air end, no time is wasted waiting for air, which allows operators to complete jobs faster and be more productive.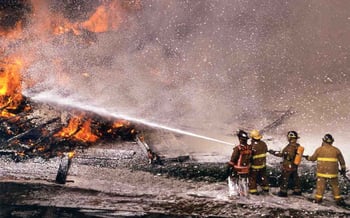 2. Higher output than reciprocating air compressors
Rotary screw air compressors offer a steady supply of air flow, resulting in a higher output of air than reciprocating air compressors can produce. VMAC rotary screw air compressors are powerful, ranging from 15-150 CFM for the most common industrial engines. This makes VMAC the best choice for OEMs with demanding applications.
3. Compact
VMAC air compressors are designed to be compact, with the ability to fit into tight spaces. For many OEMs, space is a major challenge, but VMAC's compact designs conserve space on any platform, making it easier to integrate into the available space on a machine.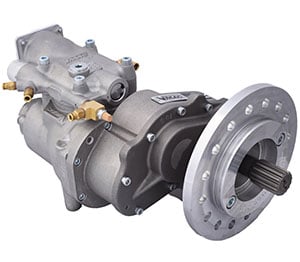 4. Lightweight
In addition to being compact, VMAC compressors are lightweight. The lightweight design makes them ideal for mobile applications, especially with many industries moving to smaller and lighter engines where large, heavy compressors are difficult or impossible to mount.
5. Technical Support
VMAC views OEMs as our partners, and we strive to help our partners succeed. VMAC's OEM and technical support teams are available to help by phone, email, and online using the VMAC Knowledgebase. Should any challenges arise, our talented and experienced support team will be available to answer your questions, and get you back to work faster.
6. Customizable
VMAC rotary screw compressor systems can be designed and adapted to your exact specifications, allowing for a completely customizable solution. VMAC's OEM team will work closely with your design team to ensure your air compressor system is exactly what you need for your industrial engine application. VMAC offers consultation / engineering from concept to prototype and production to ensure the best integration possible for every application. VMAC supplies installation and operating manuals that are in-depth and comprehensive for your assembly, engineering, parts, and technical support teams.

VMAC OEM Custom Solutions
VMAC OEM solutions provide 15-150 CFM rotary screw air compressors, which operate at 100% duty cycle. VMAC custom-designs compact, powerful, and lightweight systems for industrial applications with annual sales of 20+ units.

VMAC has worked with many trusted names in the transportation, rail, mining, and construction industries to develop compressor systems for their custom applications.
Learn more about VMAC OEM, including current applications, capabilities, and mounting kits on our website, or contact the OEM team online to find out what we can do for you.