Choosing An Air Compressor For Your Commercial Van In 2024
Commercial van sales have been on the rise for the last few years, as fleet managers revise their vehicle needs, and opt for vans over trucks. For many industries, vans provide the right amount of cargo space without the added bulk and price associated with larger work trucks.
In this article, we cover two primary topics:
Note: If you're only interested in air compressors for service vans, click the link above to jump to the air compressors section below!
Vans offer a variety of attractive benefits, including a reduced environmental footprint, lower fuel consumption, better cargo organization, theft and weather protection, and easy driving and maneuvering. In some cases, vans even offer more payload than some light-duty pick-up trucks.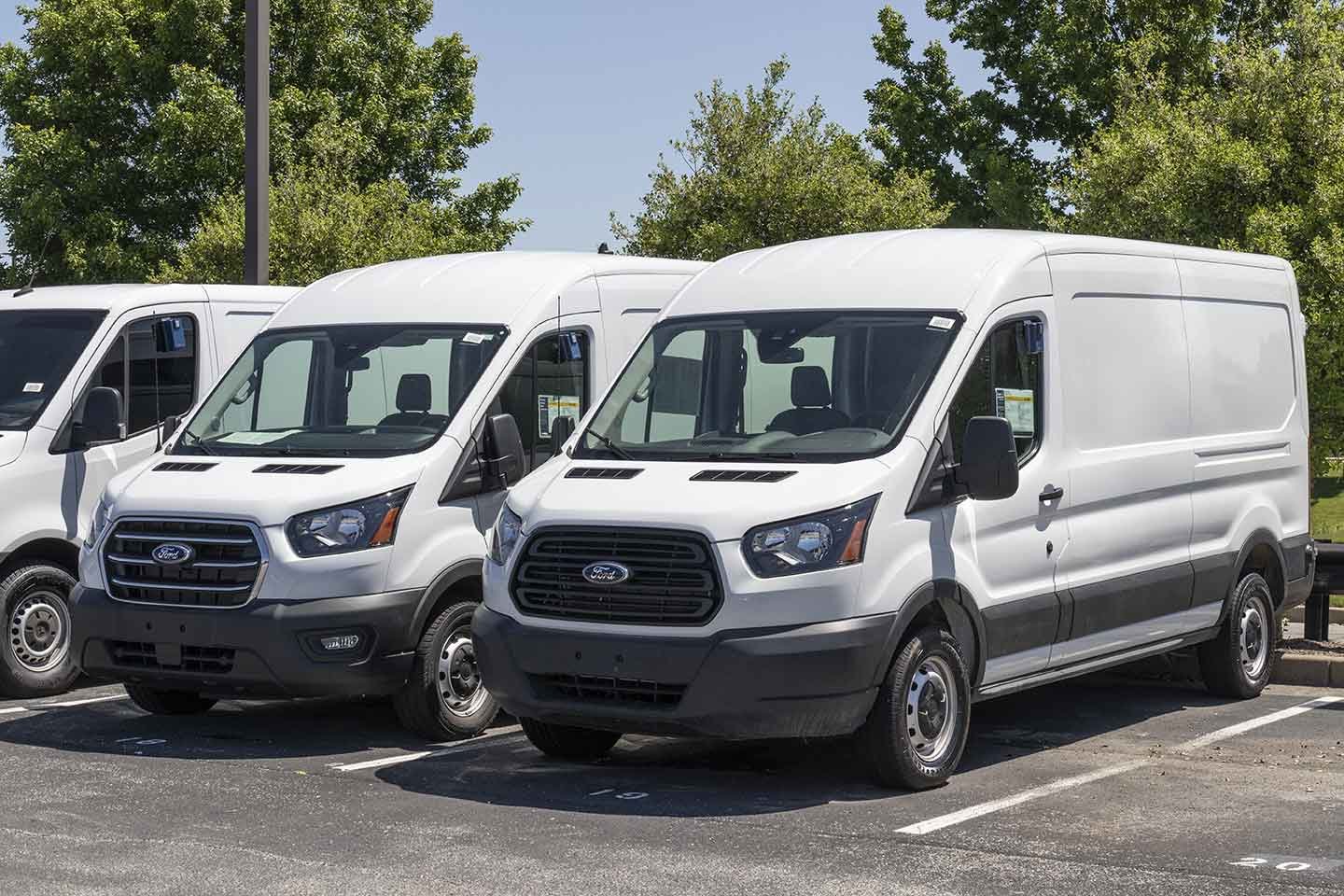 New Work Vans For Fleets
New commercial van models have entered or will soon be entering the North American market for 2024. These vans are causing fleet managers and business owners to take a fresh approach to application possibilities including plumbers, handymen, construction contractors, mobile mechanics, and mobile tire service technicians.
European-style vans are fuel efficient, have a tremendous amount of cargo space, and allow operators to secure their equipment, making them a practical and efficient service vehicle solution. Here are a few of the European-style service van opportunities for this year:
The Ford Transit
Specifications for the 2024 model have yet to be released, but the 2023 Ford Transit cargo van is available with a 3.5L PFDi V6 gas engine with 275 hp and 260 lb-ft of torque, or a 3.5L EcoBoost V6 engine with 310 hp and 400 lb-ft of torque. The Transit is also available in three body lengths, two wheelbases, and three roof heights. The Transit has a rear-wheel-drive layout, but its engine layout is perhaps a little more innovative than the competition, mostly due to the EcoBoost engines.
The Ford E-Transit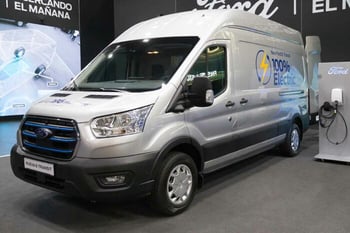 Ford's fully electric e-Transit cargo van is available in three body lengths and three roof heights. The single-speed electric motor boasts 266 hp and 317 lb-ft of torque. Projected ranges vary from 106 to 126 miles, while starting prices are very similar to the E-Transit's ICE counterpart. The E-Transit is a versatile and compelling new option that is likely to gain rapid popularity.
The Ford Transit Connect
Available with a 2L GDI I-4 gas engine, the Ford Transit Connect XL and XLT cargo vans are smaller options for those doing lots of city driving and not requiring a tremendous amount of space or power. These vehicles are the minivan option of the commercial van market and represent Ford's most affordable commercial van option.
The Mercedes-Benz Sprinter
The 2024 Mercedes-Benz Sprinter is available with a 2.0L I4 turbo diesel with standard output (168 hp/295 lb-ft) or high output (208 hp/332 lb-ft).
The Sprinter has the longest available body at 290 inches, compared to the longest Transit at 264 inches, ProMaster at 251 inches, and Savana at 244 inches. Its 109.4" high roof heights are comparable to the 109.6" high roof Transit, while its standard models are similar to Ford's medium roof heights.
The Sprinter also retains a higher-quality interior than most cargo vans, with highly refined powertrains, but comes at a premium price point.
The GMC Savana
Available with a Vortec 4.3L V6 (276 hp/298 lb-ft) gas engine, the 2024 GMC Savana cargo van provides loads of power and can tow up to 10,000 lb in tow/haul mode which reduces excessive gear-shifting. It is equipped with numerous additional features, including pro access lift panels, heated mirrors, built-in Wi-fi hotspot, and Stabilitrack with traction control.
The Ram ProMaster
Ram's 2024 ProMaster cargo van is available with a 3.6L Pentastar V6 gas (275 hp/250 lb-ft) and is primarily configured for commercial duty work. The ProMaster is available in four lengths, four wheelbases, and six heights, making it the commercial van with the most configurations.
Ram has also announced the upcoming release of an electric ProMaster in 2024, the ProMaster EV, but specifications were not confirmed at the time of publication.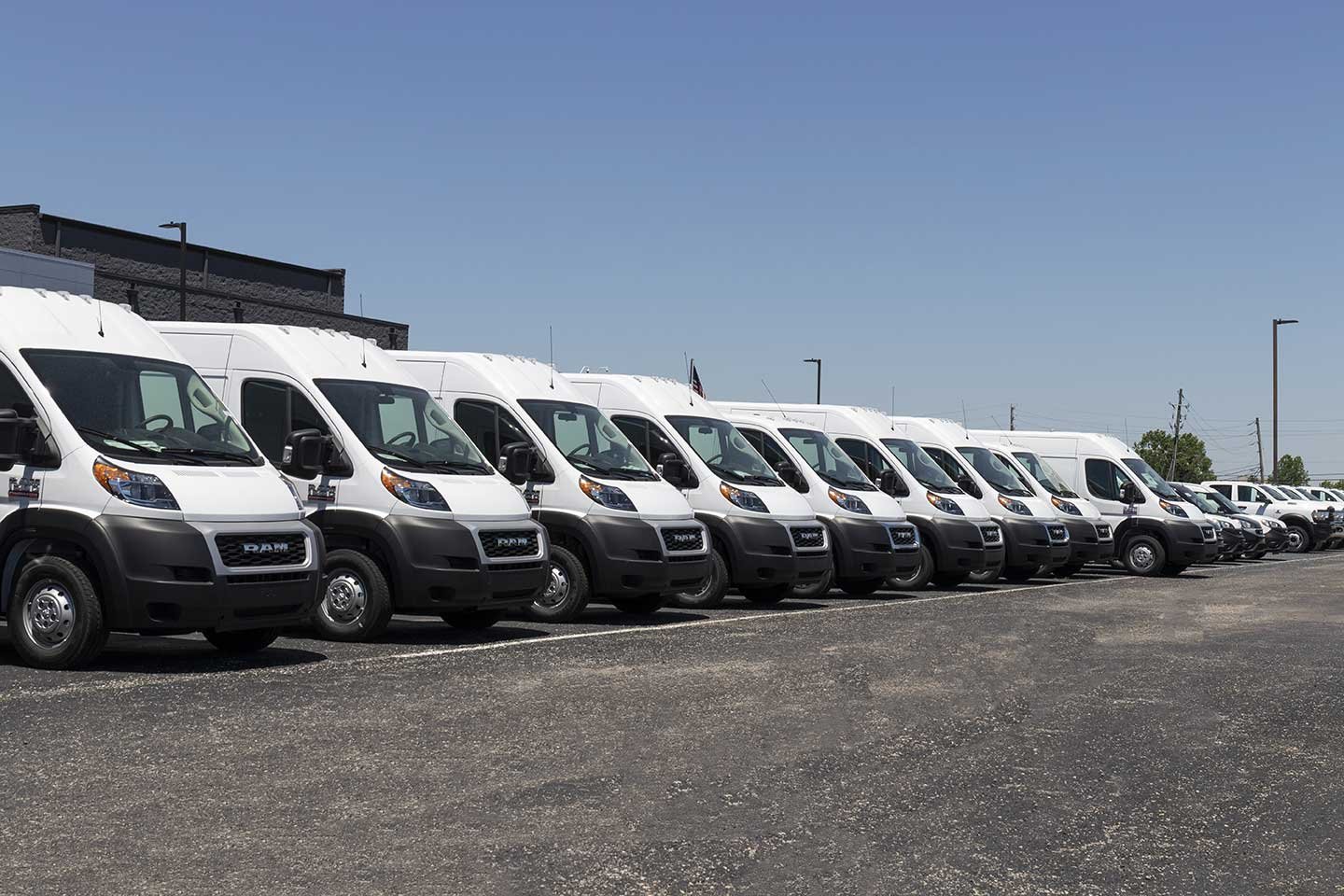 Current Trends in Commercial Van Upfitting
Several trends are impacting how people choose between commercial vans and what features they prioritize in a vehicle upgrade.
"We've definitely noticed an uptick of some customers switching from pickup trucks to vans because there is more choice now, especially with the new small vans and euro-style full-size vans that have entered the market the past few years," said Jay Cowie, product manager at Ranger Design, a commercial van upfit manufacturer based in Ontario, New York.
Trend #1: Rightsizing The Van To The Job
"Fleets are taking a more strategic approach to their business, focused on selecting the right-size van because now there's more choice," said Cowie. "Customers aren't stuck with a one-size-fits-all van, which may be inefficient for certain applications. With greater choice, they can more effectively tailor vehicle selection to increase efficiencies and lower operational costs."
Trend #2: Taking Weight Out
"Because some of the new vans are bigger and taller with more cargo area, you can fit a lot more gear in it," said Cowie. "And the more stuff in the van, comes more weight, which increases the risk of overloading the van. So, we're seeing a shift toward using lighter-weight materials in upfits to increase legal payload capacity."
Trend #3: Higher Demand For Ergonomic Upfits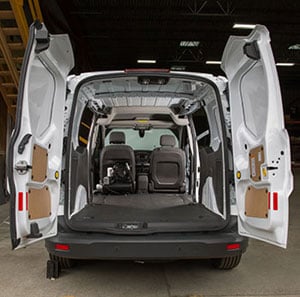 According to the U.S. Occupational Safety and Health Administration (OSHA), work-related musculoskeletal disorders (MSDs) — typically caused by awkward movements, heavy lifting, and repetitive motion — account for 34 percent of all lost workdays, which can get very expensive for employers. So, a growing number of fleet managers are looking to equip their vehicles with upfits that improve ergonomics to protect their technicians' health and their organization's bottom line.
"[At Adrian Steel], we start by observing how the [technicians] do their work, so we can create a process flow of the types of equipment they need to access most often and what they need less often," said Jeff Langley, fleet account executive at Adrian Steel, a manufacturer of commercial van accessories and truck equipment, headquartered in Adrian, Michigan. "We'll then design an upfit system that positions those high-use items where they can be accessed quickly and easily, so workers can be more safe and productive when performing their job."
Trend #4: Increased Demand For Mobile Power
"We're seeing a trend toward fleets wanting van interiors that offer a more productive mobile workplace, with increased demand for power ports to run laptops, charge mobile devices, and operate electric tools," said Jeff Langley with Adrian Steel. At VMAC, we're seeing similar growth in demand for air power in vans – for fleets that traditionally use pickups or service body trucks to run high-powered air tools, such as impact guns for removing large lug nuts in a mobile tire service application.
Reducing Total Cost of Ownership (TCO)
When switching to these Euro-style vans, the goal isn't just controlling costs, but also increasing productivity. For example, fleet managers want to add customers by increasing the number of jobs done per day but keep lower operating costs available on commercial vans.
For businesses, the trend has been shifting away from focusing on up-front acquisition costs to lowering the total cost of ownership over the life cycle of a vehicle. Fleet managers no longer base their purchasing decisions solely on the acquisition cost. In today's economy, every dollar counts.
Many fleets now realize the value in investing time and energy in researching the best long-term option for their business. They're taking a closer look at the actual cost of ownership and all that the vehicle purchase entails – not just the purchase of the vehicle itself, but all of the lifecycle costs associated with the vehicle, including equipment such as air compressors.
Air Compressors For Commercial Vans
When making purchasing decisions, more commercial van customers are considering total cost of ownership (TCO) over the lifetime of their vehicle. They prioritize ease of upfit and customization options, proven powertrain options, and strong dealer networks. Meanwhile, the air compressor is one of the most frustrating pieces of equipment to upfit on commercial vans.
Until recently, fleets were limited to two options:
An electric drive air compressor that takes up too much valuable cargo space, is underpowered, and not designed for commercial work.
A gas drive reciprocating air compressor which takes up even more space, is heavy and is known to cause heat damage in the interior of vans. Further, these types of compressors cause safety issues due to exhaust fumes not being properly ventilated, and gas tanks being filled inside the cargo area. Additionally, if the gas drive air compressor is designed to be portable, with a wheel-barrow style chassis, then this opens the operator to potential lifting injuries.
Fortunately, a better type of air compressor, the UNDERHOOD40, has been designed specifically for service vans. Custom-engineered for each van engine and chassis by VMAC, the UNDERHOOD40 is available for most Ford and Mercedes vans.
The incredibly compact UNDERHOOD40 air compressors weigh only 85 lb, are easy to install, and have the power to fill a 11R24.5 commercial truck tire in just over 3.5 minutes. Best of all, the UNDERHOOD40 eliminates common frustrations and safety issues of other air compressors used in commercial vans.
Eliminate Safety Risks With Air Compressors Made For Service Vans
Several options are available when considering an air compressor for a service van, but many options are truck solutions modified to fit inside vans. Installing a traditional air compressor inside of a van can cause many issues, as these compressors can be bulky and heavy, reducing available cargo space and payload capacity. More importantly, these air compressors compromise operator safety, and can be dangerous if important precautions are overlooked.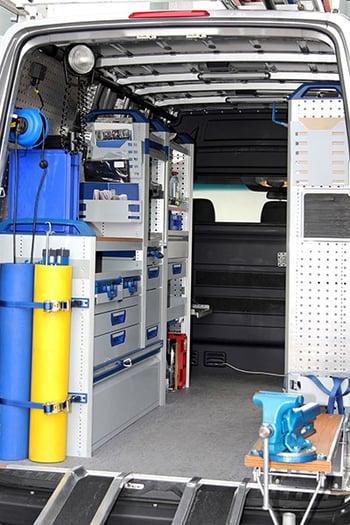 Mobile air compressors are an excellent example of equipment made for trucks that aren't always safe for vans. Depending on how they are installed, air compressors in commercial vans can:
Expose operators to concentrated toxic fumes
Result in heavy-lifting injuries
Cause falls by forcing workers to stand on precarious surfaces
Cause the van to explode
Yes, explode. Air compressors installed too close to fabrics or other flammable materials inside a commercial van can catch on fire and cause the vehicle to explode. It's an extremely rare occurrence, but nobody wants to be the person who experiences it.
Fortunately, all the accidents listed above are preventable with the right air compressor system—one that doesn't simply stick a truck's air compressor in the cargo area. Instead, choose an air compressor that was made just for vans.
As previously discussed, VMAC has developed an air compressor for service vans that is installed in the engine compartment, away from the operator and cargo. This UNDERHOOD40 eliminates the risk of toxic fumes, fires, explosions, heavy lifting injuries, and falls, all in one go.
See the UNDERHOOD™ air compressor in action on the Cullen Diesel van:
Protect Profits With Employee Safety
Even businesses that don't prioritize safety still care about profits. Job site injuries caused by air compressors or other equipment can quickly become the single most costly line item for any business.
Estimated Costs Per Injury (Based On OSHA Data)
| Injury | Direct Cost | Indirect Cost | Total Cost |
| --- | --- | --- | --- |
| Fracture | $54,856 | $60,341 | $115,197 |
| Respiratory Disorders | $41,013 | $45,114 | $86,127 |
| Crushing | $67,003 | $73,703 | $140,706 |
| Sprain | $30,487 | $33,535 | $64,022 |
| Strain | $32,023 | $35,225 | $67,248 |
| Burn | $47,192 | $51,911 | $99,103 |
| Vision Loss | $75,885 | $83,473 | $159,358 |
While insurance may pay for a portion or all of the direct costs associated with an injury, the business pays entirely for the indirect costs.
Common indirect costs include:
Filing a Worker's Compensation claim
Lost days of productivity
Legal costs
Hiring and training a replacement worker
Repairing damaged property
Accident investigation and corrective action implementation
Insurance maintenance
Morale decreases & absentee increases
Damage to company reputation
Direct and indirect costs add up, quickly transforming a bad situation into an even worse situation. It can take months or years for a business to financially recover from the expense of a serious injury.
The best way to eliminate these costs is to prevent injuries from occurring in the first place. Choosing the right type of equipment for service vans is one way that can be done.
The Bottom Line
Commercial vans have become a popular service vehicle option and it's clear they are here to stay. OEMs like Ford are now investing in the development of electric vans, such as the E-Transit, cementing a future for service vans in the marketplace.
Fleet managers and business owners have a lot to consider when choosing a commercial van for their fleet, including equipment. Starting with the right commercial van and air compressor combination can help make this process a bit simpler, while improving productivity and protecting profits and employees.